The Best Must Haves for New Puppy Parents
Are you thinking of becoming a new puppy parent? There's so much to do before you bring a new puppy home, but we've got you covered with these must haves for new puppy checklist and more!
---
I may earn a small commission for affiliate links in this post at no extra cost to you. Please read my privacy policy and privacy page for more information. As an Amazon Associate, I earn from qualifying purchases.
---
Table of Contents


Bringing home a puppy is a big decision that should not be taken lightly. Not only do puppies require a lot of love and attention, but they also require a lot of time, money, and effort.
The most important thing to consider before you take the plunge and bring home your furry new best friend is if you can make a full commitment.
In addition, it is important to make sure you have everything you need in order to provide the best possible care for your pup before you become new dog owners.


Although new puppies require a lot from their dog parents, it's also an exciting time for the young pup and their new family.
To make sure you're ready to be pet parents and pet owners, we're going to cover some of the necessities for a first time new pet parent or a seasoned pet parent of a new four-legged friend.
So, let's get into it! 




In this blog post we'll cover some good reviews of dog chew toys, well-made toys, pet parent favorite items, and more to get your new young dog ready to enjoy their new home.
We'll also provide a comprehensive list of essential items and tips to ensure that your puppy will have the best start in life.
From dog food and dog bowls to training supplies and poop bags, this article has everything you need to ensure your puppy is as happy and healthy as possible.
Additionally, we provide tips to help you create the ideal safe place home environment for your pup so that you can both enjoy a lifetime of so much fun and happy memories together.


RELATED POST: Looking for awesome ideas to keep your new puppy entertained at home? Check out 10 Fun Things to Do at Home With Your Dog.


1. Purchase a Great Dog Crate for Crate Training
Before bringing home your new puppy, it is important to purchase a puppy crate.
A crate serves as a safe haven and a great place for your pup and will help with potty training, provide a place for your pup to sleep, and can help keep your pup from getting into trouble around the house.
When selecting a crate on Amazon or your local pet store, the first thing to do is measure your pup and purchase a size that allows your canine companion to stand up, turn around, and lay down comfortably.


If possible, purchase a crate with a removable divider, which will allow you to adjust the size of the crate as your pup grows.
In addition, you can purchase a soft bed and an overall comfortable dog bed inside the crate for comfort and support. This is also great as your puppy gets older as a comfortable bed is great for adult dogs, too.


2. Invest in Proper Puppy Food and Treats
As a new pet owner, it is important to ensure that your puppy is provided with the right food and diet that meet their nutritional needs and care.
An important part of taking home a puppy is to invest in quality puppy fresh food and treats that are specifically designed for young dogs.


Puppy food helps provide the appropriate amount of energy, protein, carbohydrates, and other nutrients that your puppy needs.
Additionally, puppy treats can help with training and can be used as rewards for good behavior.
Consider peanut butter treats, bully sticks, and a bully stick holder for a pup's new favorite thing.
Always consult a good veterinarian to decide what a good choice will be for food and treats for your new canine companion.


3. Ensure Access to Yummy Food and Clean Water with the Best Food and Water Bowls
It is essential to provide your puppy access to clean water. For fun, you can also decorate a water or food bowl with your new dog's name on them.
To ensure your puppy always has easy access to fresh water, invest in a good-quality water bowl as found in stainless steel bowls.
Look for a food and water bowl that is both durable and easy to clean and will fit the size of your pup.


A best option water bowl that should also be wide enough to allow your puppy to access the water without spilling it.
Additionally, it's important to check and refill the water bowl at least once a day to ensure it doesn't run dry.
A water fountain has become a popular and best choice for fresh water and is better than basic plastic bowls.


4. Best New Puppy Tips: Buy Dog's Leash, Dog's Collar, and Identification Tags
A good idea before bringing your new addition puppy home, is to make sure you have the necessary supplies for their safety and comfort.
The best way to start shopping is to find the right size leash and collar that are necessary for walks and identification.
An ID tag with your puppy's name and your phone number will help ensure your puppy can be returned to you should they ever become lost.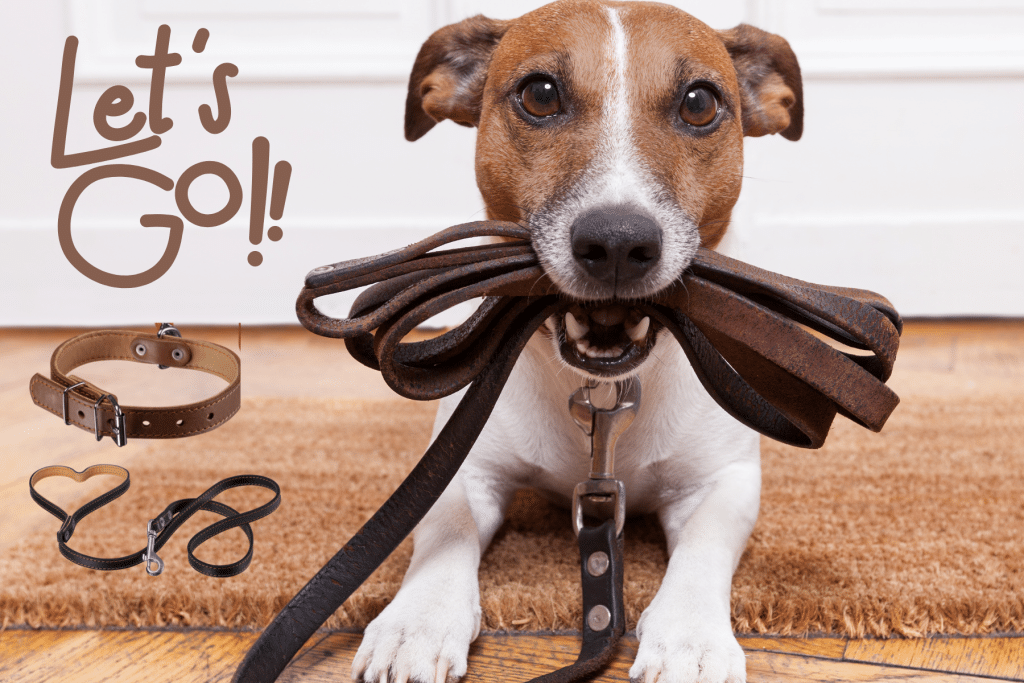 Make sure the collar and leash are comfortable and fit properly.
Typically, a collar should fit snugly, with enough room for two fingers to fit in between the collar and the dog's neck.
You could also invest in a pull harness as many pet parents think this is the best thing and better way to control your pup.
The leash should be long enough to comfortably move around without the puppy getting tangled, but not so long that they become unmanageable.
Also, to give your little guy or girl their own space outside, grab chain leads if your yard isn't secure.
You'll also want some poop bags for cleaning up the yard or for long walks.


5. Consider Purchasing Puppy Training Tools and Safety Tools
Before bringing home a puppy, it's essential to consider investing in training tools.
Training potty pads, chew toys, and treats are all useful for teaching a puppy how to interact in their new environment and with their family.
Training tools can also help to reduce the stress of potty training, as well as provide an outlet for their energy.


Investing in training tools such as chew sprays like bitter apple spray will help keep the wrong items out of a dog's mouth.
In addition, baby gates are also helpful as they are a great way to ensure safe boundaries in the new home.
Also, grab lots of paper towels or some rocco & roxie spray for puppy accidents.
Another popular item is waterproof couch protectors to mitigate puppy accidents.


6. Purchase Great Chew Toys and Puppy Items
Before bringing home a puppy, purchase chew toys and puppy toys to provide your pup with mental stimulation and distraction from any destructive chewing.
Choose quality toys made from durable material and consider purchasing a variety of textures and shapes to appeal to your pup's interests.


You can also rotate your pup's toys to keep them interesting and engaging.
Additionally, consider plush toys specifically designed for teething puppies. These can help soothe their gums and alleviate any discomfort associated with puppy teething.


7. Purchase Puppy Puzzles for Mental Stimulation
Mental stimulation is an essential factor in keeping your puppy healthy and happy.
Puzzle toys, designed to engage your puppy's problem-solving skills, can be a great way to provide mental stimulation.


These toys can help to prevent boredom and destructive behaviors, while also providing mental stimulation and relief from doggy stress.
When selecting puzzles for your puppy, be sure to select toys that are appropriate for your puppy's size and skill level. Check out Amazon for great puppy puzzle options!



8. Have a Pet First Aid Kit Ready
No matter how careful and attentive you are, accidents do happen.
That's why it is essential to have a pet first aid kit ready and easily accessible.


The pet first aid kit should include items such as bandages and gauze, emergency contact information for your veterinarian, pet insurance information, tick and flea treatments, tweezers, scissors, antiseptic, and wound-cleaning supplies.
Additionally, you should also consider investing in pet first aid online courses or books that will teach you how to care for a sick or injured pet, as well as how to recognize and handle emergency situations.



9. Gather Puppy Grooming Supplies
Before bringing home a puppy, it is important to gather the necessary grooming supplies.
This includes a gentle shampoo, a brush, a comb, nail clippers, and a conditioner specifically designed for puppies.


Additionally, you should have flea and tick medication, to keep your pet safe and healthy.
Make sure to consult with your veterinarian to get the best advice on what specific products and supplies will work best for your puppy.


10. Prepare for Puppy Veterinary Appointments
One of the important first steps to adopting a puppy is to make a veterinary appointment.
Be sure to prepare a list of questions and concerns you might have before your first veterinary appointment.


This appointment is an important step in establishing the health of the puppy and preventing any potential illnesses or complications in the future.
Additionally, you should discuss vaccines, parasite prevention and treatment, diet, and general health care guidelines.
It's also essential to set up a schedule for follow-up appointments and yearly check-ups.
By keeping up with regular puppy appointments, you can help ensure that your puppy will stay healthy and happy for many years to come.



RELATED POST: Want some tips to throw your puppy a birthday party? We've got you covered with this great post!






Final thoughts
Bringing home a puppy is an exciting and rewarding experience. However, it's important to be prepared and have all of the essential items necessary to provide your pup with a safe and comfortable environment.
By having the puppy essentials for your new canine companion before you bring them home, you can ensure that the transition into their new home is as smooth as possible and that they have everything they need to be happy and healthy.
We hope this list helps prepare you for your new puppy. You should always consult your veterinarian for any medical advice as we are not medical professionals – we just love dogs.

Want more great basically dogs fun? Don't miss a bark! Follow us on Pinterest, Facebook, or Instagram!


Your turn
Have you welcomed a puppy into your home? What are some of your must haves for new puppy list items? Let me know in the comments!